Graber Roofing & Gutters has a long standing family name in the roofing business. We've repaired, replaced and installed hundreds upon hundreds of shingle roofs, so we are well equipped to tackle your next roofing project. Residential, recreational, churches, and commercial roofs all fall within our expertise.
We offer the highest quality SBS shingle product that can be installed even during the cold months. This will allow us to install roofs all year round.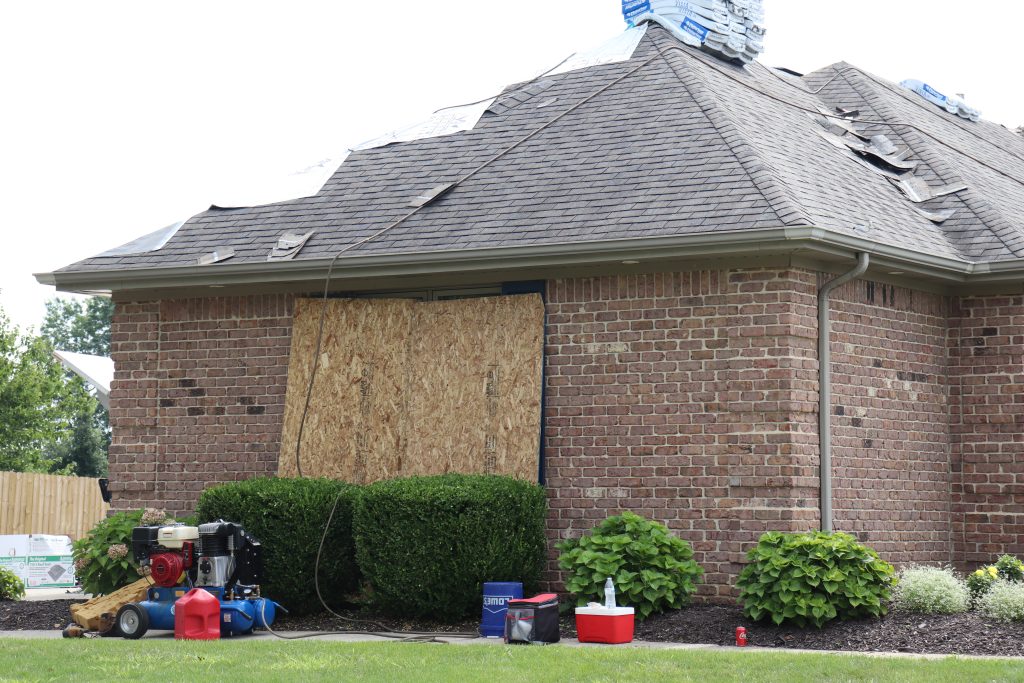 Ready for your Free Roofing Estimate?  It's quick and easy to request an appointment.
Benefits of Malarkey Asphalt Shingles
Lasts Longer – Granules are a shingle's primary line of defense. Polymer rubberization enhances asphalt's natural thermo-cycling resilience and grip, resulting in up to 65%
greater granule adhesion than the ASTM standard (D3462), and longer product life.
Reduces Air Pollution – 3M™ Smog-Reducing Granules harness sunlight to photocatalytically convert smog (NO, NO2) into water-soluble ions (NO3), actively reducing air pollution.
Each average-size roof has the smog-fighting potential of 2 or more trees.
Upcycles Tires & Plastics – Polymers from recycled tires and plastic bottles improve shingle strength and durability while reducing landfill waste. Anti-aging technology inherent in these materials adds even more protection from damaging UV sunlight. Each average-size roof diverts the equivalent of 5 rubber tires and 350 plastic milk jugs from the landfill.
Cools Roof – Roof-cooling colors reflect the sun's rays to help reduce solar heat entering the home, supporting efforts by the Cool Roof Rating Council (CRRC) to conserve energy.
Cleaner Manufacturing – NEX® Technology results in much lower emissions than the highly-pollutive oxidation process used to make traditional shingles.